Out-menu is a free app that makes it easy for you to create quick links to any web page from your Monday.com menu, so you can access popular web-apps like Google Sheets, Google Calendar, Office 365, Jira, Confluence, Trello, Loom, Canva, and more.
If you want to embed OneDrive files to Out-menu, here's how:
First, make sure you have installed Out-menu from the Monday.com App Marketplace.
Next, navigate to OneDrive and find the file you want to view in the Monday.com menu.
Select the file, right-click on it, and click on "Embed".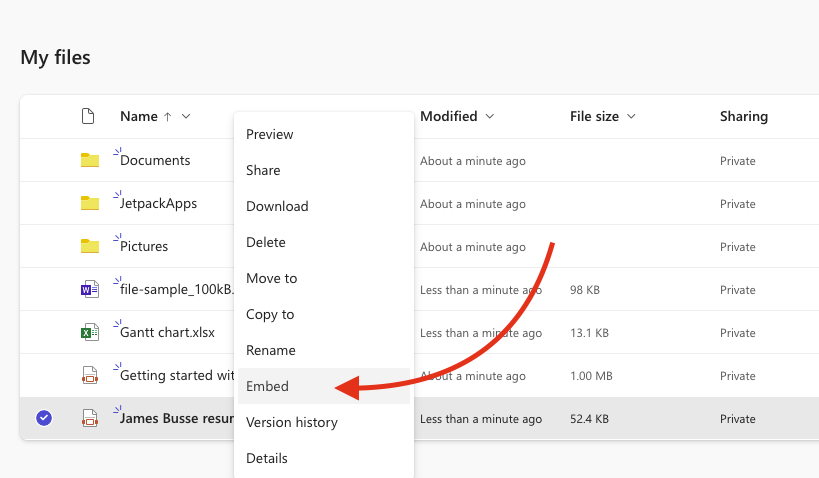 Copy the iframe code that appears and paste it in a text editor.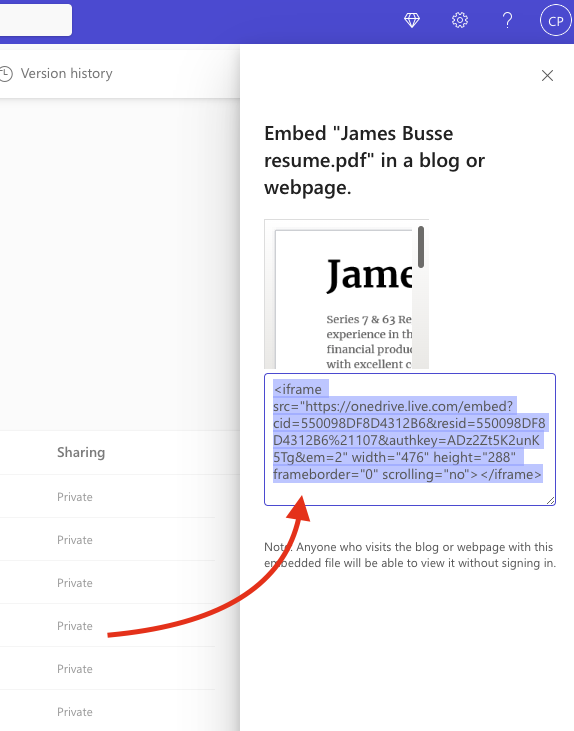 Now, copy the file URL from the iframe code, remove the iframe tag and any styles (in red), and paste the URL in Out-menu.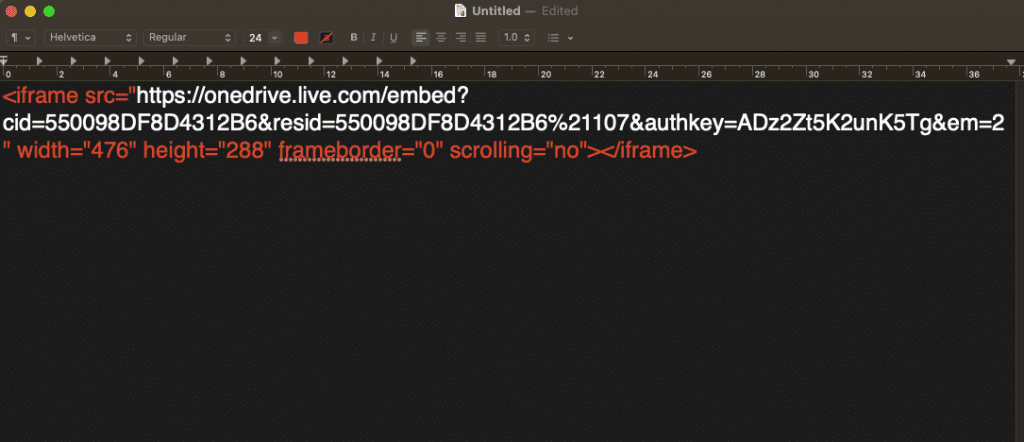 Finally, click on the "Go" button in Out-menu, and you should see the OneDrive file embedded in your Monday.com menu.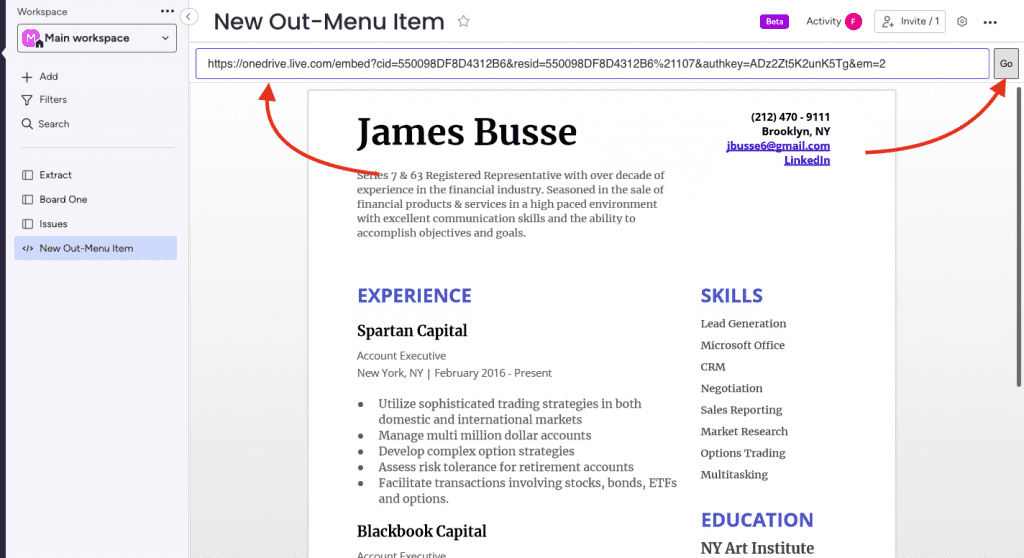 By following these steps, you can easily embed OneDrive files in Out-menu and access them quickly from your Monday.com menu.