Upgrade Your TrackMy Plan to Track More Packages
TrackMy is a powerful tool that helps you track your packages in real-time and stay up-to-date on the status of your shipments. With a free plan that allows you to track up to 10 packages per month, TrackMy is a great option for individuals or small businesses. If you need to track more packages, however, you may want to consider upgrading to a higher-tier plan.
Here's how to upgrade your TrackMy plan:
Go to your board where TrackMy is installed.
Open an item with an active shipment and select the TrackMy tab.
At the bottom of the page, click "subscription."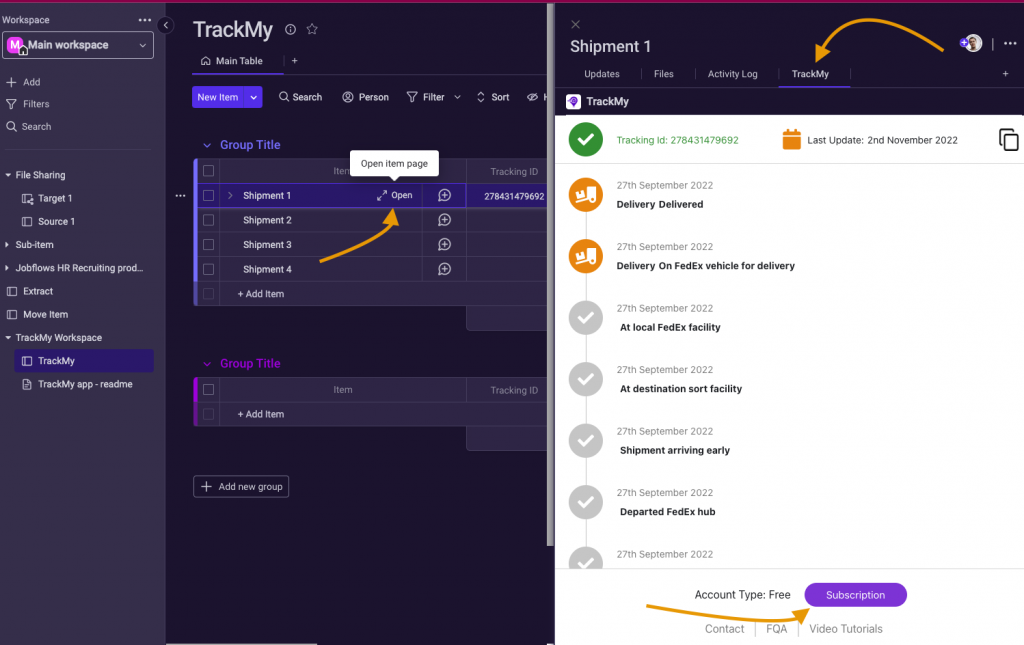 If you are currently on the free plan of TrackMy:
Simply select the plan you want to upgrade to and proceed with the payment.
With the Basic or Pro plan, you'll be able to track more packages and access additional features and functionality. This can help you streamline your workflow and manage your shipments more efficiently.

If you are currently on the Pro plan of TrackMy and want to upgrade to a different plan:
First, you will need to cancel your current subscription. You can do this by going to the pricing page and clicking the "cancel subscription" button.
Once your current subscription has been cancelled, select your new plan and proceed with the payment.
Keep in mind that cancelling your current subscription will immediately stop all billing for that plan. Any remaining days left in your billing cycle will not be refunded, so it's important to carefully consider your options before cancelling.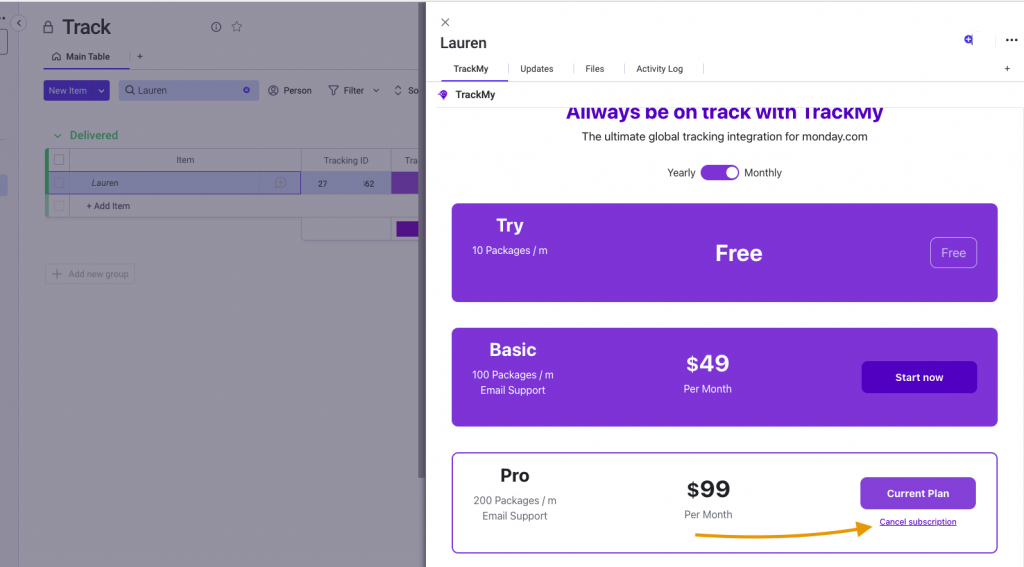 Track your package on monday.com.
See it in action! per