Here's a tutorial on how to install VLookup 2.0 on Monday.com:
→Install VLookup
1. Open your Monday.com account and navigate to your workspace.
2. Click the "App Marketplace" section in the left sidebar.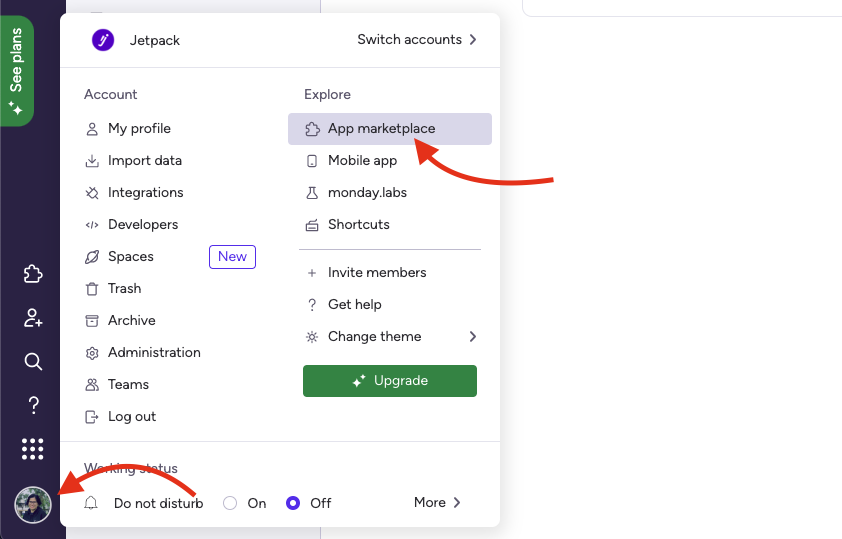 3. In the search bar at the top, type "VLookup" and press Enter.
4. Locate the VLookup app in the search results and click on it to open the app details page.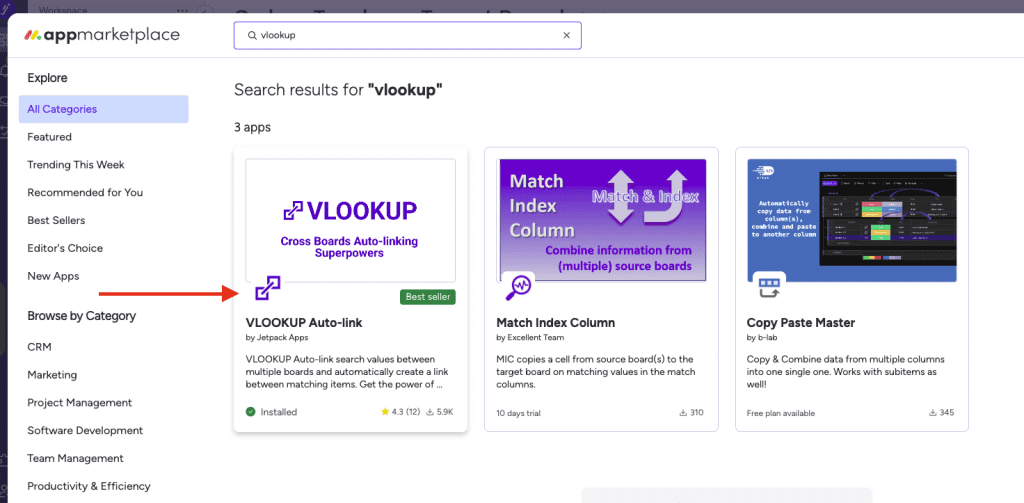 5. On the app details page, you will see information about the VLookup app, including its description and features.
6. Click the "Add to Account" button to start the installation process.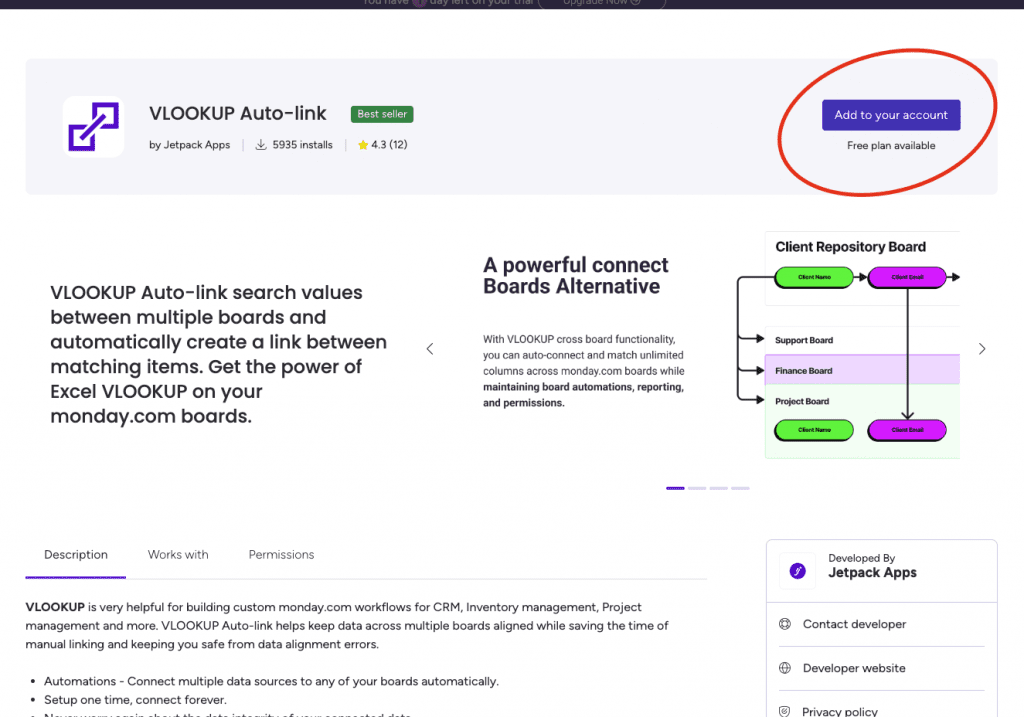 7. A pop-up window will appear, asking you to confirm the installation. Review the requested permissions and click on the "Install" button.
Below highlighted in red, are important for the proper functioning of VLookup.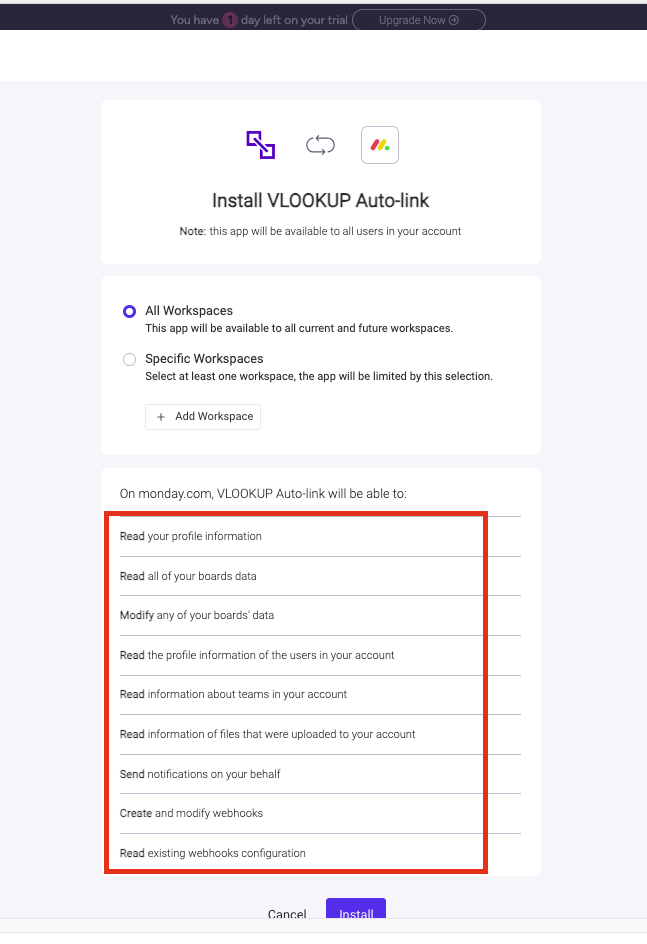 8. Once the installation is complete, you will see a confirmation message indicating that the VLookup app has been successfully installed.
→Install VLookup Board View
To install the VLookup Dashboard view on a Monday.com board:
Open the board where you want to use VLookup.
Click the + button > Select Apps.
Search for and click the VLookup Dashboard view.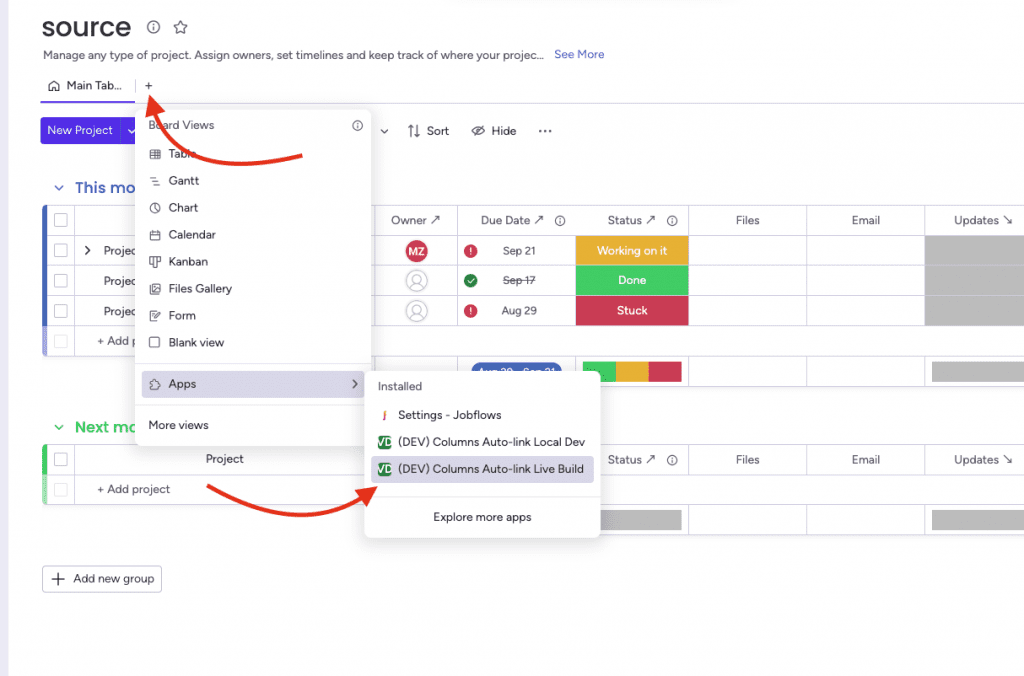 2. Use the VLookup dashboard to set up your recipe. This is where you can establish connections between columns and determine which triggers you'd like based on desired actions.