Extract is a powerful Monday.com app that simplifies and streamlines your workflows. Extract enables you to extract information from the updates section of monday.com and automatically populate it into columns within your board. The information that can be extracted includes content, documents, files, and links.
With Extract, you can eliminate manual data entry and save time by automating your CRM and helpdesk processes. All your tasks, projects, and customer interactions can be managed and tracked in one central location, making it easier for you to stay organized and on top of your work.
By following this tutorial, you'll be able to effectively use Extract to improve your workflows and increase your productivity. Let's get started!
Install Extract from the Apps Marketplace.
Go to the board where you want to use Extract and access the Integration center.
Search for Extract and install the integration on your board.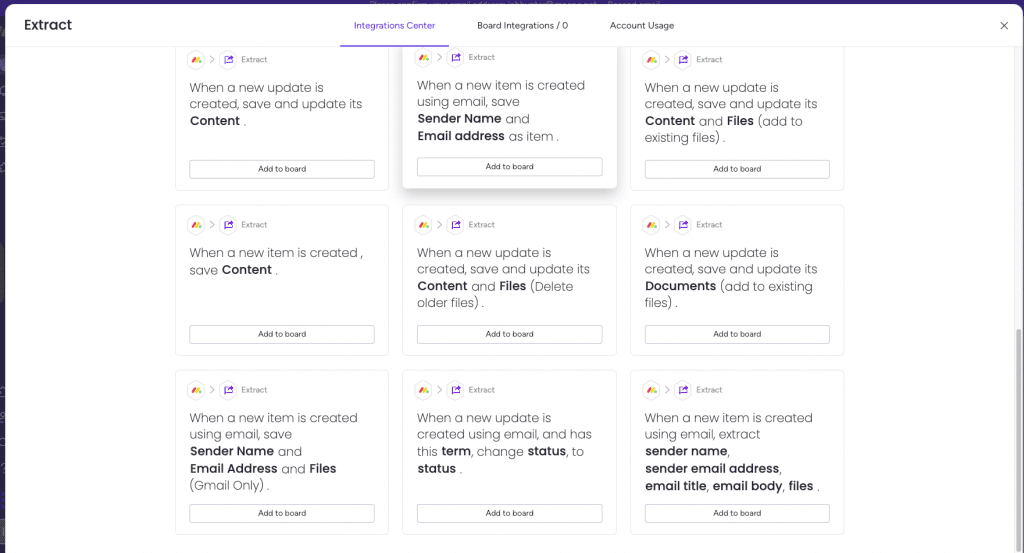 Then mapped out the columns that corresponds to the integrations you installed
Click "Add to Board" to save your changes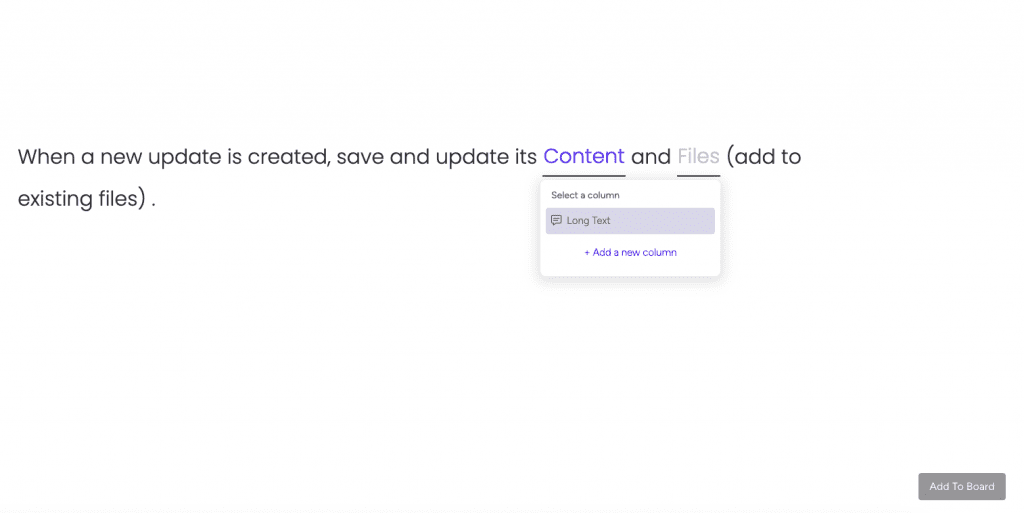 Every time there is an update to the item, it should appear like this.