VLOOKUP is a powerful application that allows for the automatic linking of data between Monday.com boards. Adding integrations and recipes manually could be a time-consuming task, especially for large projects or when projects boards are created automatically
VLOOKUP provides two options for efficiently improving your workflow:
Manual: This option is best suited for single projects and allows you to manually add integrations and recipes.
Template base automation: VLOOKUP's new template-based automation allows you to automate the process by automatically install integrations and pre-made recipes in your board template. This ensures that all boards have the same structure and functionality, regardless of the number of projects being managed.
You can save time, streamline your workflow, and scale your projects while increasing efficiency by using either of these methods. The board templates from VLOOKUP and Monday.com offer a game-changing solution for staying organized and productive, whether you're managing one or several projects.
Here's how to get started:
Requirements:
Source Board – This is where you store the data you want to automatically link in your target board (For example a client DB or Product  and services costs)
Template Board: This is the target board where you install the integrations and recipes you want to be included in every new board created.
Trigger Board: This is where you trigger the automation – Create a board from template.
Template Board
Install the necessary integrations that match your source board's integration.
Install the integration "Use this Template as VLOOKUP template" and map out the following:
Choose board template -> Select the template board.
Click 'Done' to save your changes.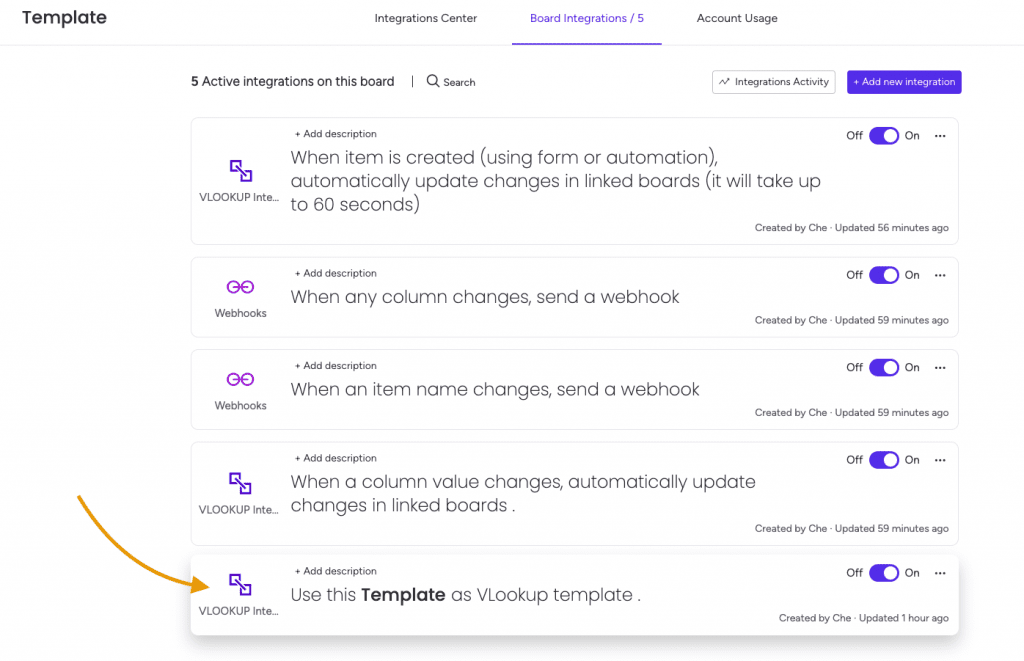 When creating a recipe in the template board, it is saved as a template. Any edits made to the recipe will be reflected in all recipes created from the template, providing consistency across all boards.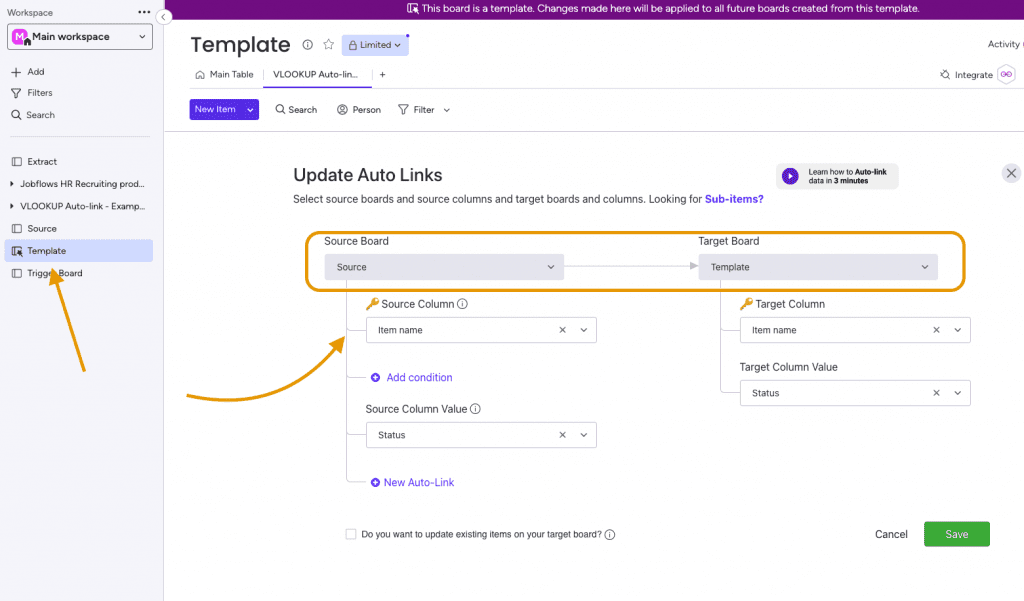 Mark the Template Board as "Save as a Template."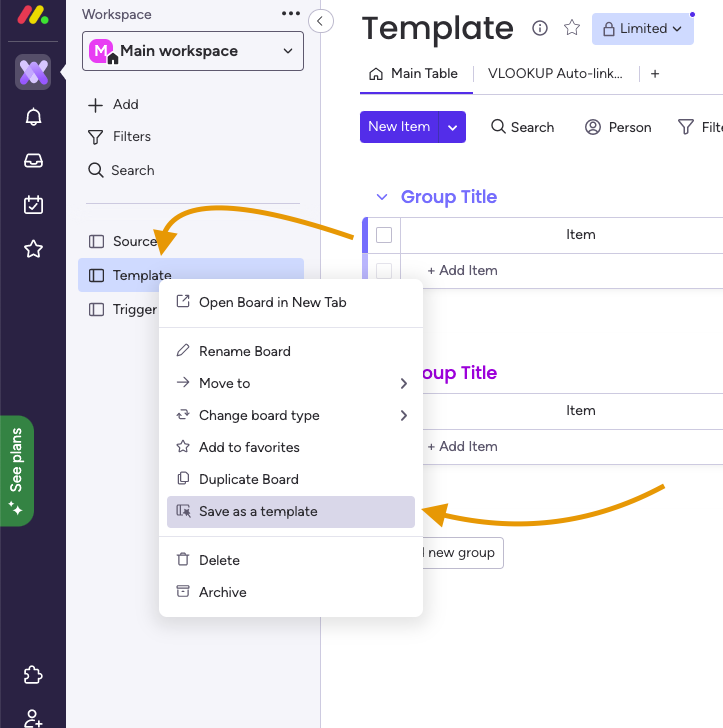 Trigger Board
Create an automation "when an item is created create a board from template" and map out the correct board.
Choose board template -> Select your template board.
Type board name (optional) -> Customize the name to fit your requirements.
Click 'Done' to save your changes.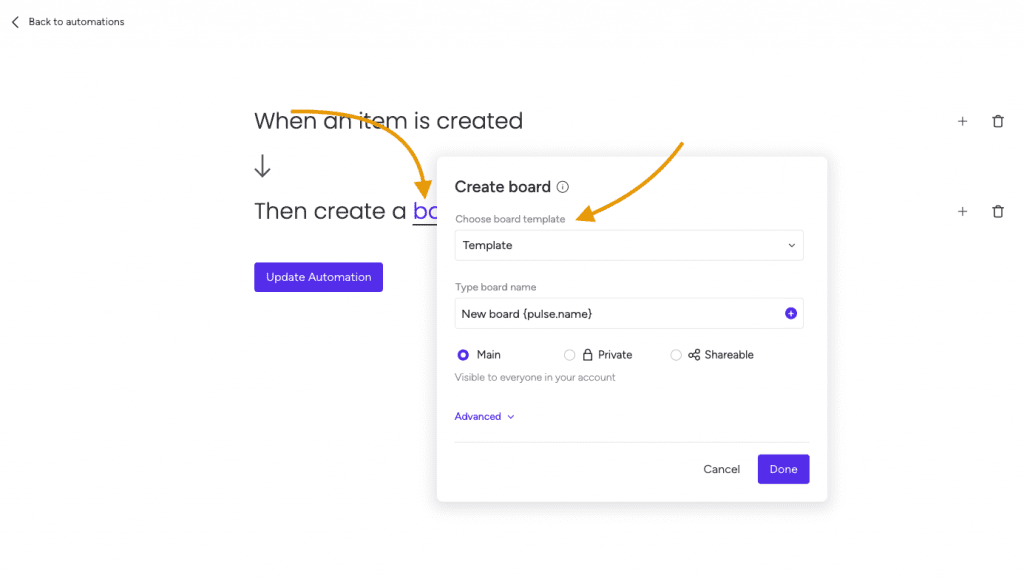 By following these simple steps, you can use VLOOKUP to create board templates with pre-installed integrations and recipes, saving you time and effort and helping you stay organized and productive.