Track Your Packages with monday.com and TrackMy
monday.com is a powerful project management platform that allows you to streamline your workflows and manage your data more efficiently. With the TrackMy app, you can easily track all your international shipments – including carriers like DHL, UPS, USPS, and FedEx – in one place.
In this guide, we'll show you how to use monday.com and TrackMy to keep track of your packages and ensure timely delivery.
Getting Started
Go to "Integrations"
Locate the TrackMy integrations and select the two required options:
"When item is created, track item ID" to map your columns

"When item is created, search for courier" to select the couriers you want to use. (Note: You can install as many integrations as needed to correspond with the number of couriers you want to use.)
3. The integration "when shipment is created" is deprecated and only maintained for backward compatibility for users who had the integration before January 15th 2023.
4. Once you have selected the integrations, add them to your board to complete the installation process.
With the TrackMy integration installed, you'll be able to track your packages in real-time, receive updates on the status of your shipments, and more. This can help you stay organized and on top of your deliveries, no matter where you are in the world.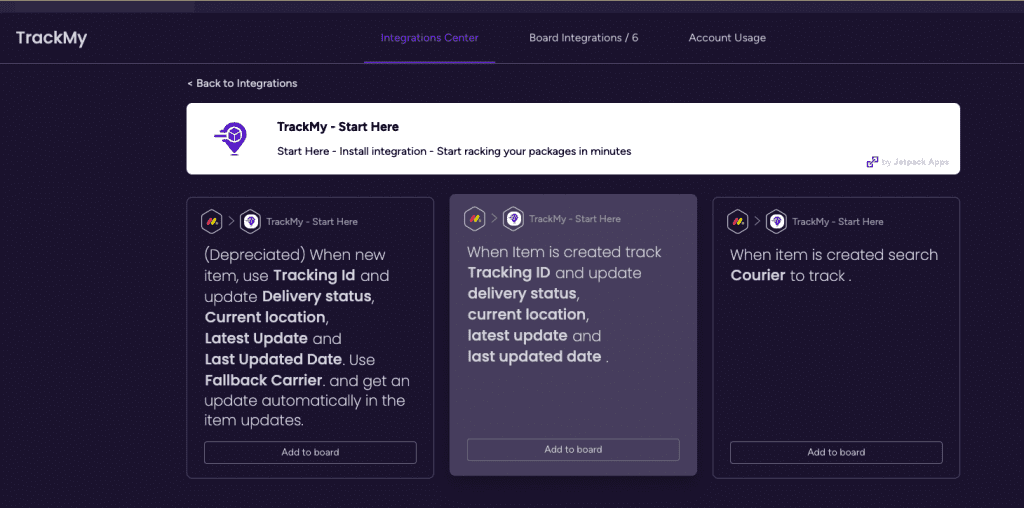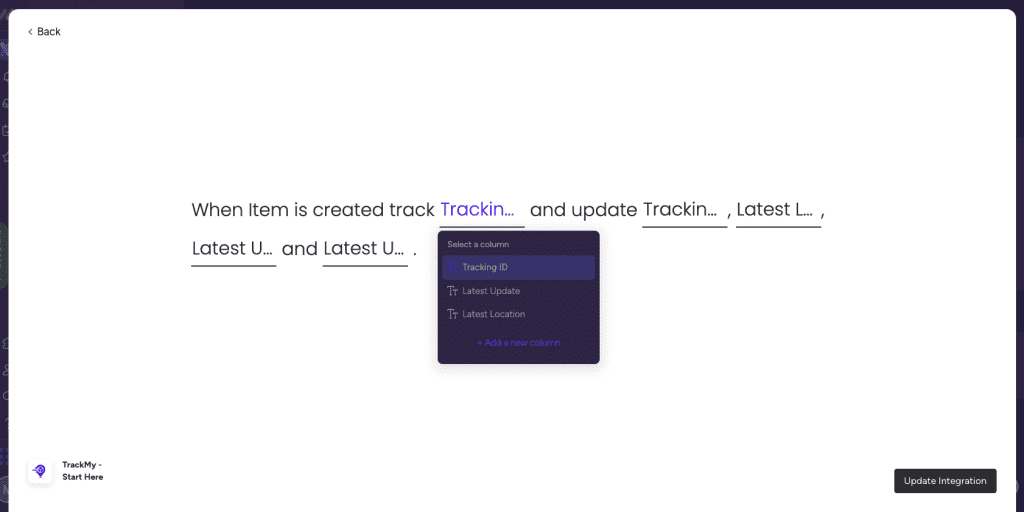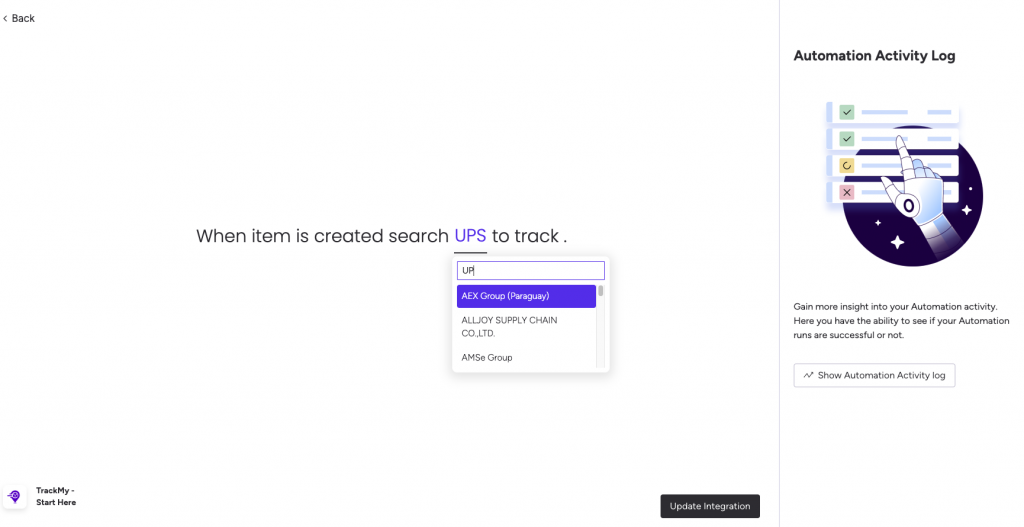 TrackMY tracking board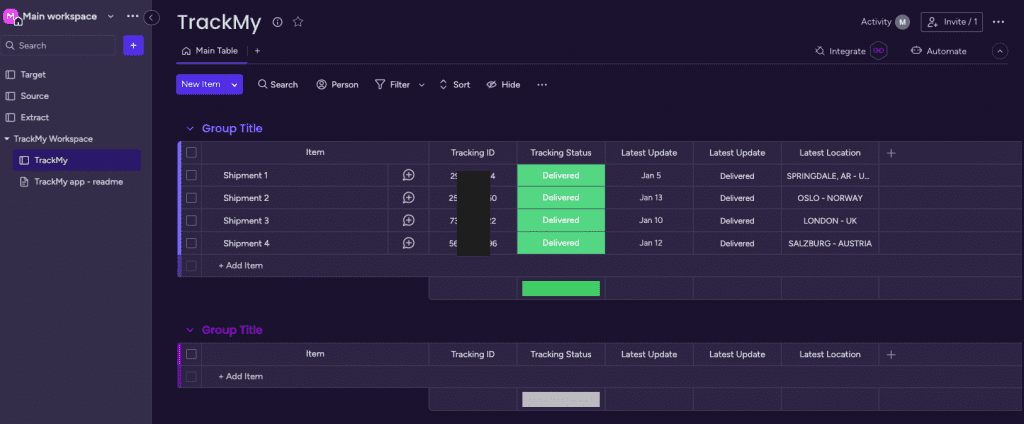 Check out this article on how to upgrade TrackMy.
See it in action!