VLookup offers a range of plans for users, including a free option that provides access to one board and two auto-links. For those who need access to multiple boards, the Pro and Ultimate plans are available for upgrade.
Using VLookup's Pro or Ultimate plan can greatly increase the efficiency of your workflow by allowing you to access multiple boards and a larger number of auto-links. These higher-tier plans are perfect for businesses or individuals who require more extensive features and functionality.
If you're considering upgrading to a Pro or Ultimate plan, be sure to check out the full list of features and benefits offered by each option. With VLookup, you can easily and accurately manage your data, streamline your processes, and improve your overall productivity.
Upgrading Your VLookup Plan
Go to your board where VLookup is installed.
Click the VLookup edit view option.
At the bottom of the page, click "subscription."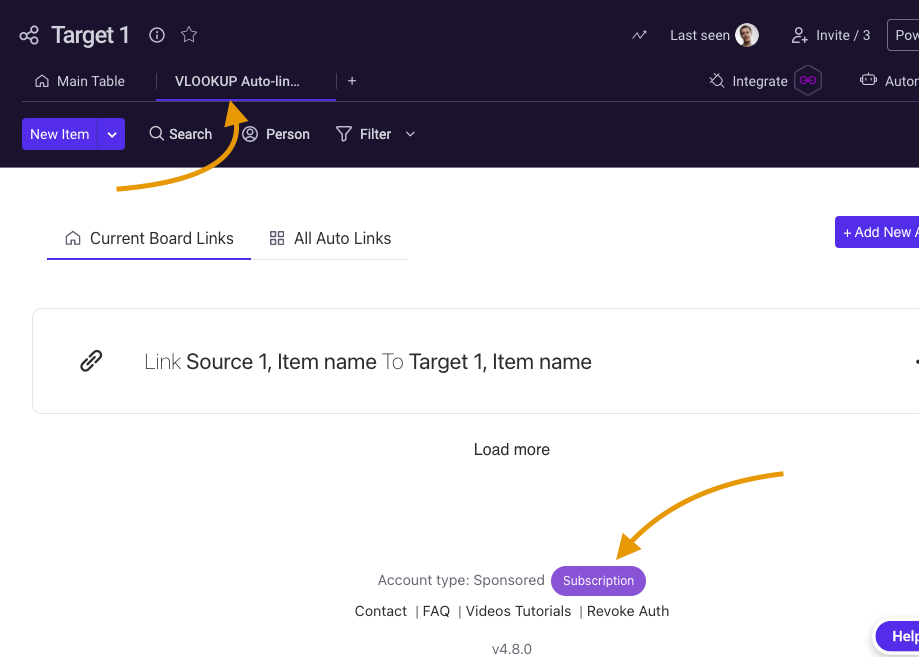 If you are currently on the free plan of VLookup:
Simply select the plan you want to upgrade to and proceed with the payment.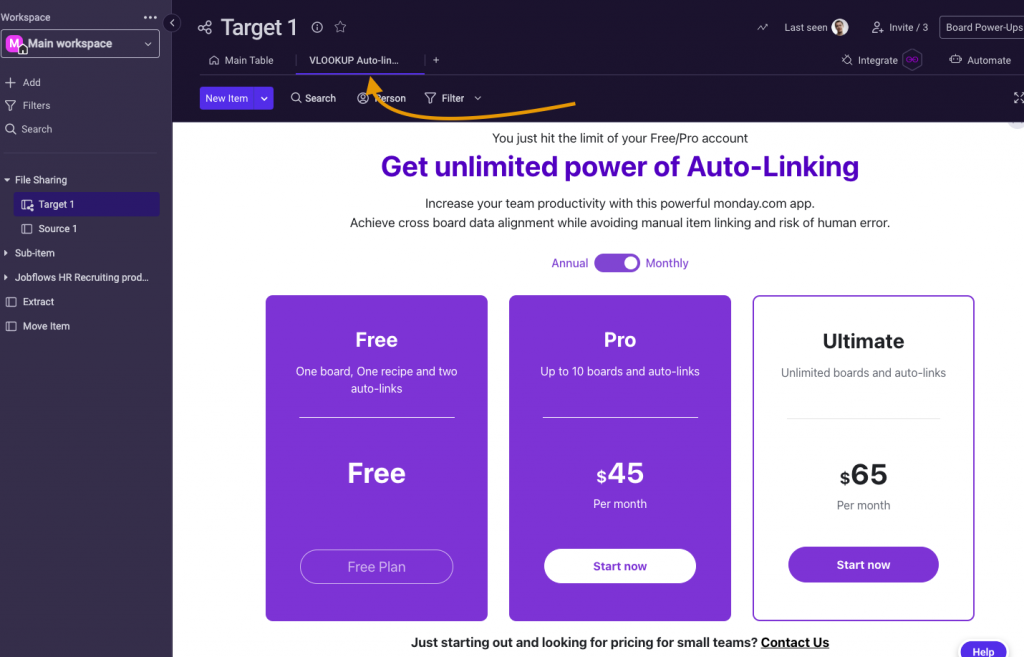 If you are currently on the Pro plan of VLookup and want to upgrade to a different plan:
First, you will need to cancel your current subscription. You can do this by going to the pricing page and clicking the "cancel subscription" button.
Once your current subscription has been cancelled, select your new plan and proceed with the payment.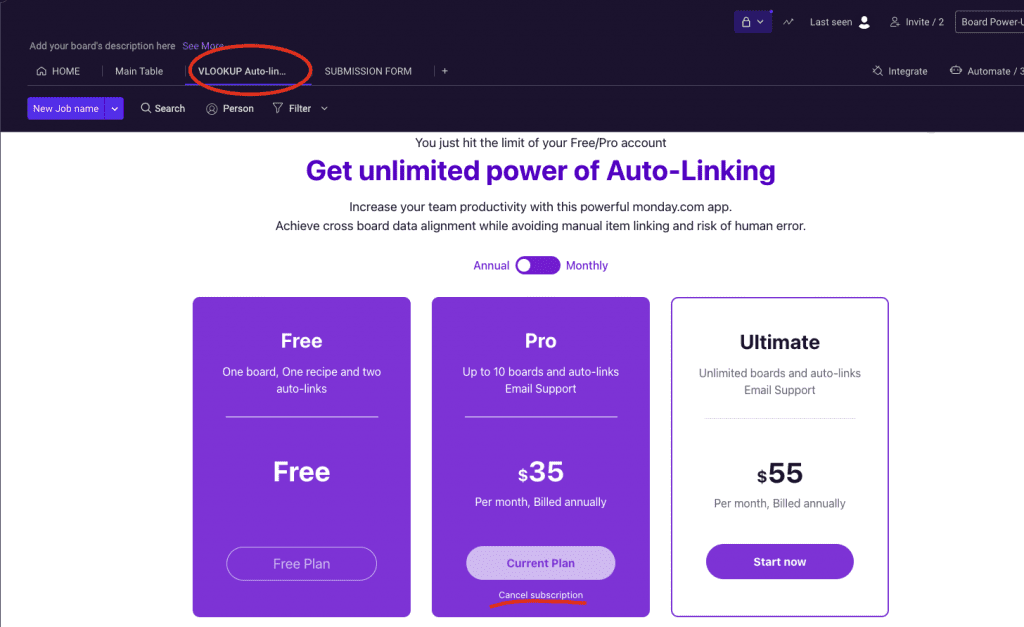 Keep in mind that cancelling your current subscription will immediately stop all billing for that plan. Any remaining days left in your billing cycle will not be refunded, so it's important to carefully consider your options before cancelling.
VLookup has been used successfully by a variety of organizations to streamline their processes and improve their productivity. To get a better understanding of how VLookup can be applied in different contexts, browse the following use cases
See it in action!