Inventory management or stock management with monday.com allows you to manage your inventory with real-time adjustments to your stock information and orders— making it easy for your team to know what is available at any given moment.
In this article, I will guide you in creating inventory management with monday.com.
To get started, you'll need to;
Create the primary board, this is where you'll see a glance at your stock information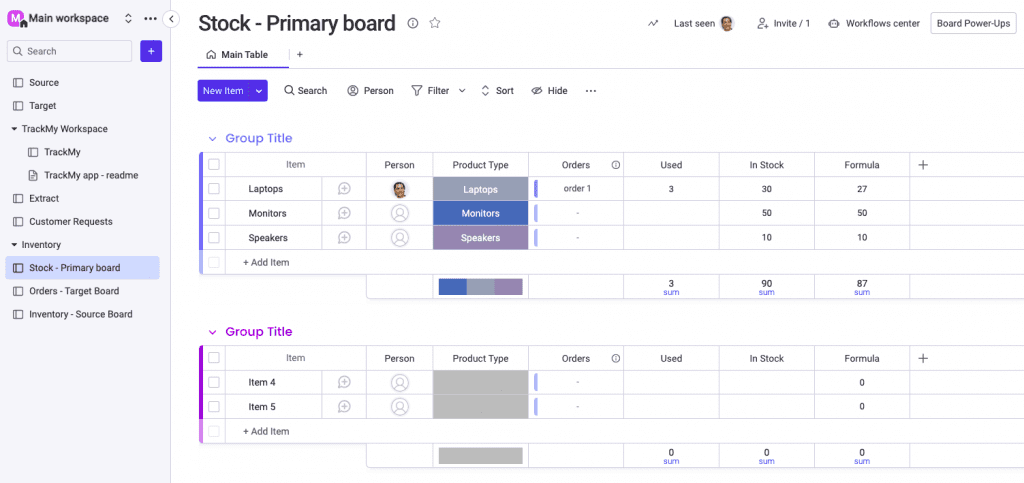 In this example, we have separate boards for orders and inventory. These boards will be linked to the primary board using automation.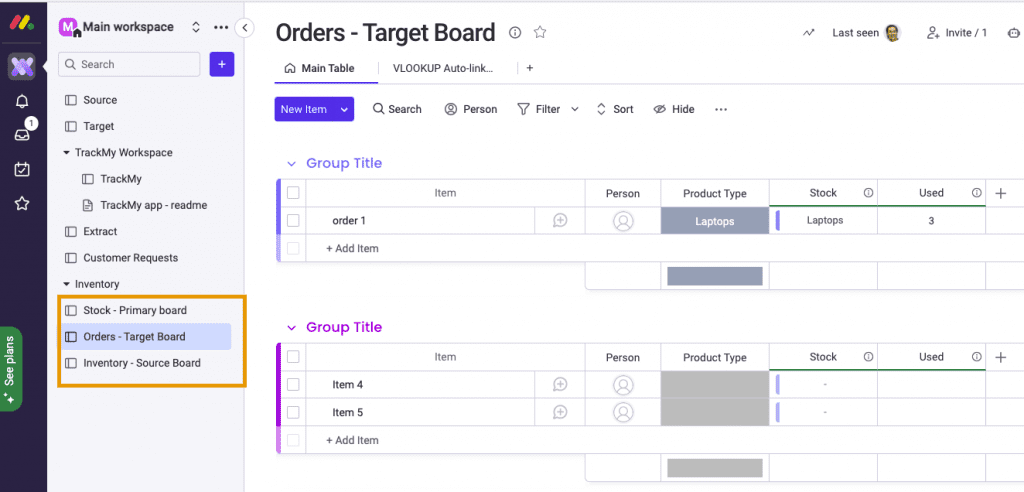 The primary board, the "Orders" column is connected to the target board and the "Used" column is mirrored to the target board "Used" column.
The Orders board is the target board where orders come in. The "Stock" and "Used" columns are linked to the primary board.
The Inventory board is the source board, the "Stock" column is linked to the primary board.
Next, you need to install VLookup from the Apps Marketplace
Go to your source and target board → Install VLookup view and integration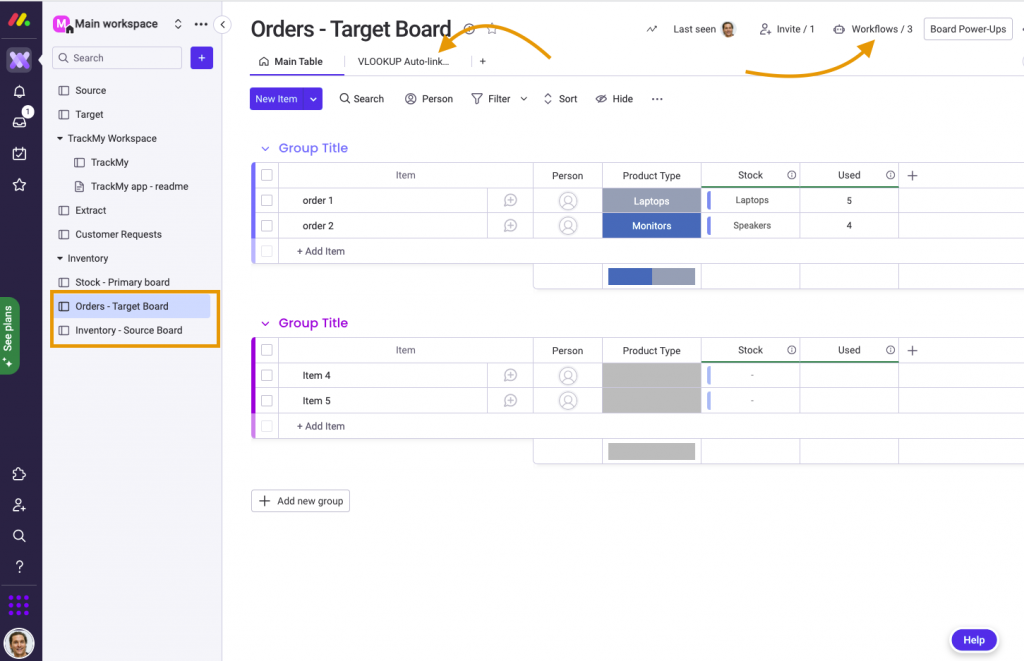 Select VLookup integration
Note: Webhooks are installed automatically. No need to install them by hand.
"When a column value changes, automatically update changes in linked boards"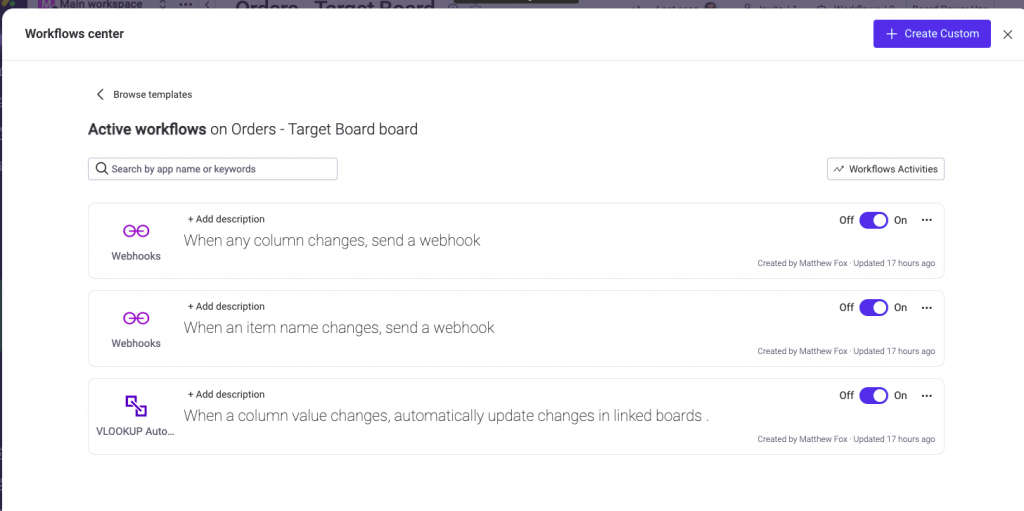 From the target board, go to VLookup view → create a recipe
Connect the source and target board columns. The trigger here is the "Product type" which is the board key value. When you set the product type column in the target board, it will automatically populate the same data in the stock column mirrored from the Stock board which is the primary board.
Result
With the connections of the different boards to the primary board, when an order comes the stocks are updated rea-time keeping your inventory accurate across multiple boards.
See it in action!