A fully customizable, automated vacation tracker/vacation request tracker that is more accessible with monday.com using VLookup.
VLookup helps you automate HR management that makes vacation request planning simple as well as pleasant.
You can automatically link new leave requests to see how many vacation days an employee has left, then go through your approval process.
It gives you a birds-eye view on how many days left an employee for vacation, whether it can be approved or not.
To get started, you'll need to;
Install VLookup from the Apps Marketplace
Integration center  → Install VLookup Integrations, source board as well as the target board
"When an item is created(using form or automation) automatically update changes in linked boards (it will take up to 60 seconds)."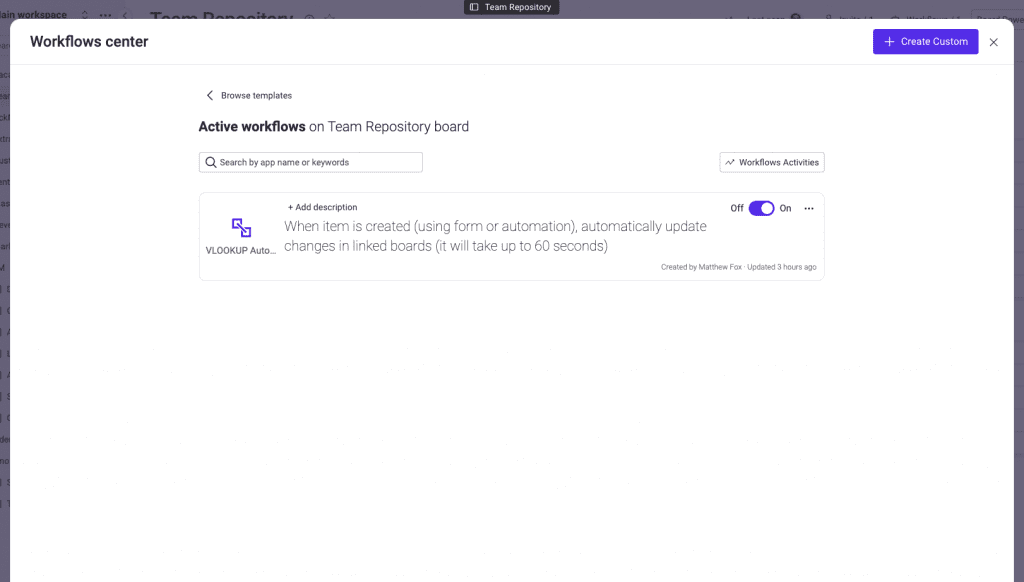 Install VLookup Edit view both the source and target board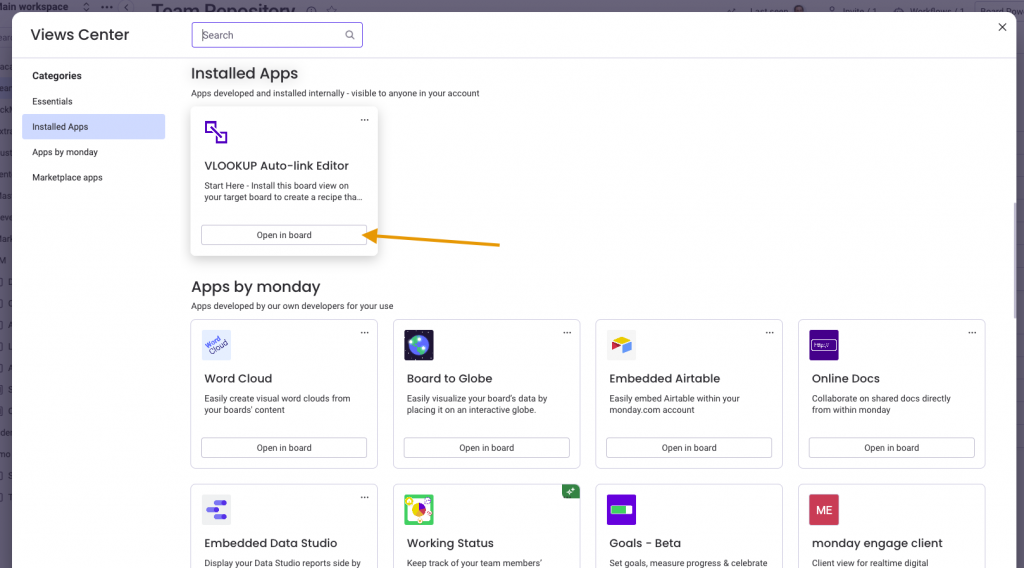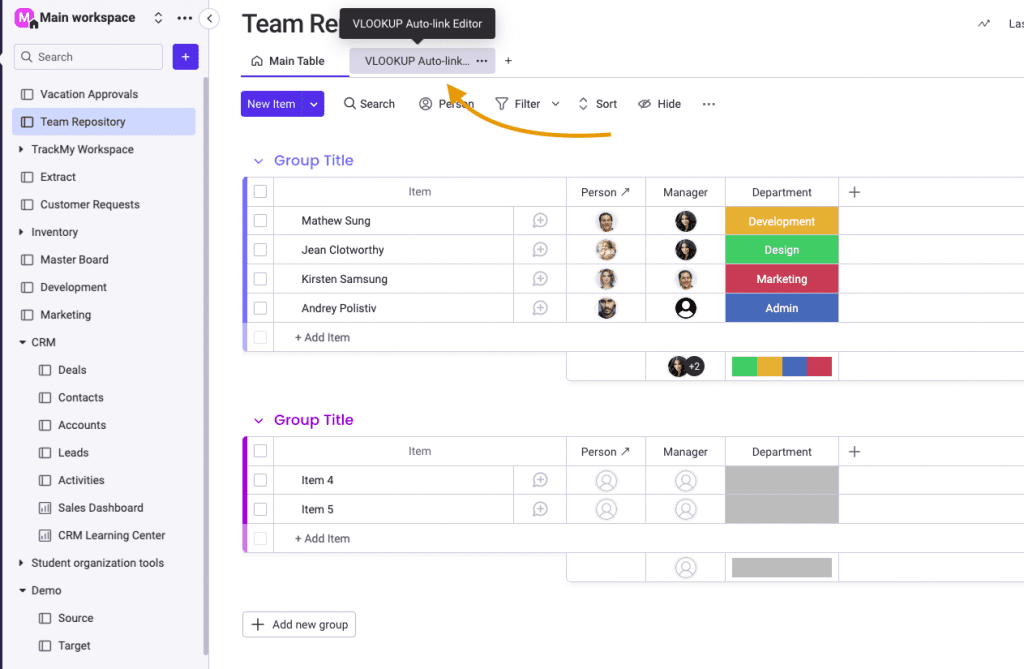 Team Repository board is the source board. This is where you'll see a glance at your organisation.
The vacation Approvals board is the target board. This is where employees' vacation requests get submitted for approval via Workforms.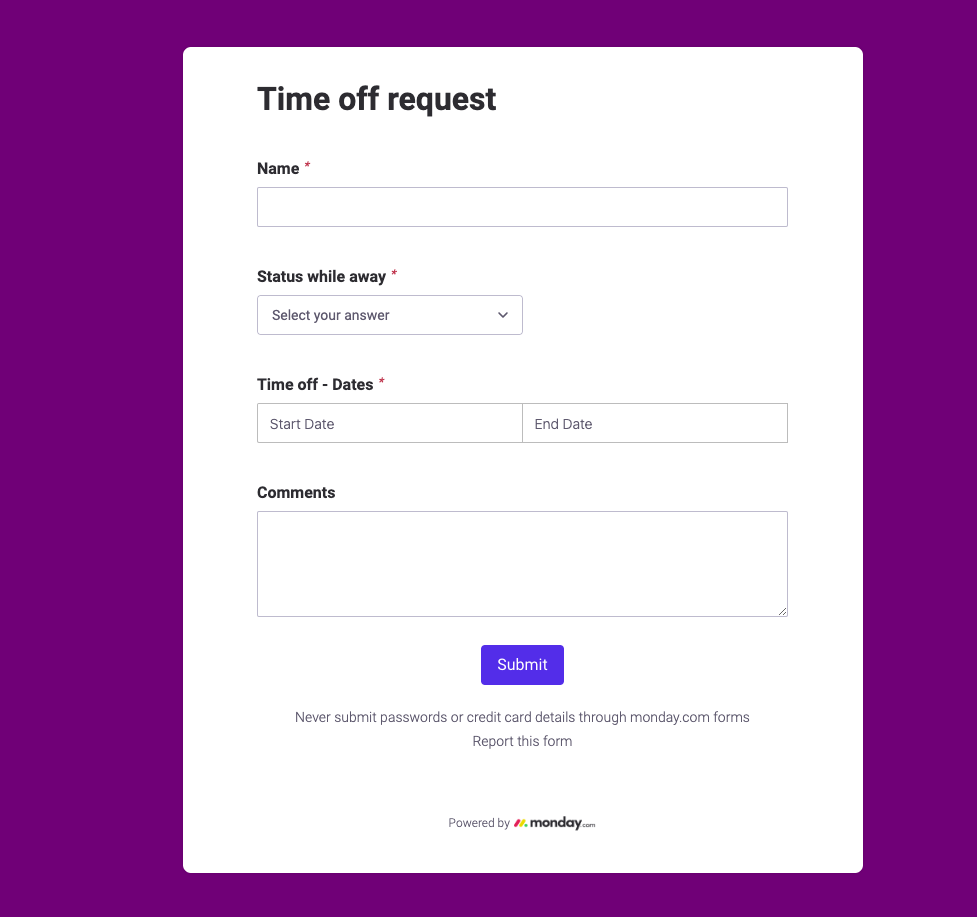 Sample of Vacation approvals board

Learn exactly how your teams can benefit from VLookup to boost productivity.